WC Plus is a new upcoming WordPress WooCommerce plugin that is set to revolutionize the WordPress eCommerce space. WC Plus has been built to provide and enhance the checkout experience for online e-commerce stores to help increase sales by providing a better experience.
The new WordPress plugin which is available for pre-registration and a lifetime access offering, will allow for millions of WooCommerce online stores to potentially enhance their online shopping experience. It aims to address the pain points and limitations experienced by online store owners. By leveraging cutting-edge technologies and adhering to the latest user & customer experience trends, this innovative plugin elevates the capabilities of WooCommerce-based websites, providing an unparalleled shopping experience for customers.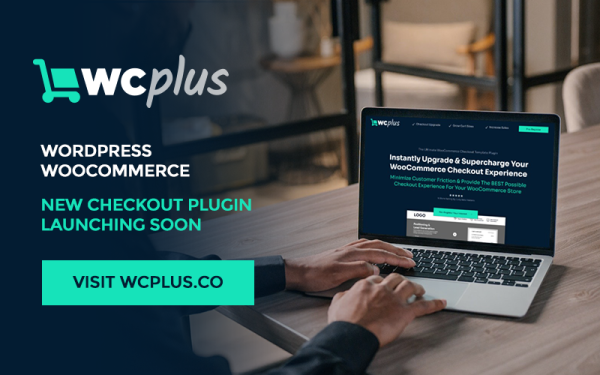 In addition, the new WooCommerce plugin is set to introduce a range of exceptional features designed to optimize the performance and efficiency of connecting and building trust between the store & potential customer. Including such features as address autocompletion/suggestion, prominent key selling points, trust badges and more.
Moreover, the upcoming plugin boasts a user-friendly interface, ensuring seamless integration with the existing WooCommerce ecosystem. It will give store owners access to an intuitive dashboard, enabling them to enhance their potential sales, and make the buying process simpler, easier and faster.
WC Plus is designed with compatibility and integration in mind. It ensures that the plugin seamlessly integrates with various themes, allowing online store owners to maintain their unique brandling design aesthetics. Moreover, the plugin will be compatible with the latest versions of WordPress and WooCommerce, ensuring a hassle-free installation and implementation process.
As the eCommerce landscape evolves, WC Plus will continue to grow and add more features offers an innovative plugin to empower online businesses, enabling them to build & maintain successful online stores.
About WC Plus:
WC Plus is a groundbreaking WooCommerce plugin built on the success and expertise of seasoned digital marketing professionals. WC Plus aims to simplify the complexities of the checkout experience ensuring compatibility with the latest version of WordPress and WooCommerce.
For more information please visit their website https://wcplus.co/.
Media Contact
Company Name: WC Plus
Contact Person: Matthew Simpson
Email: Send Email
Country: Australia
Website: https://wcplus.co